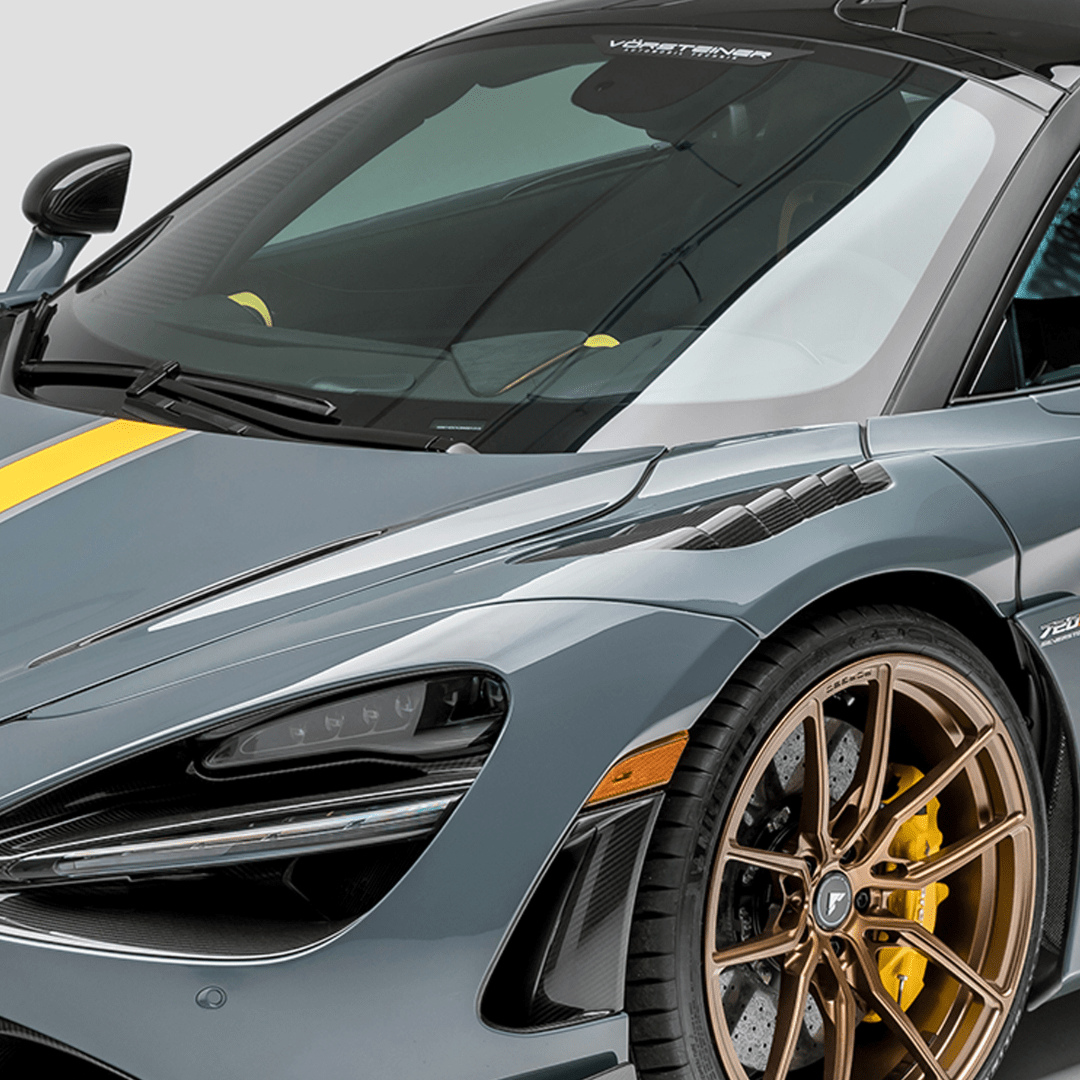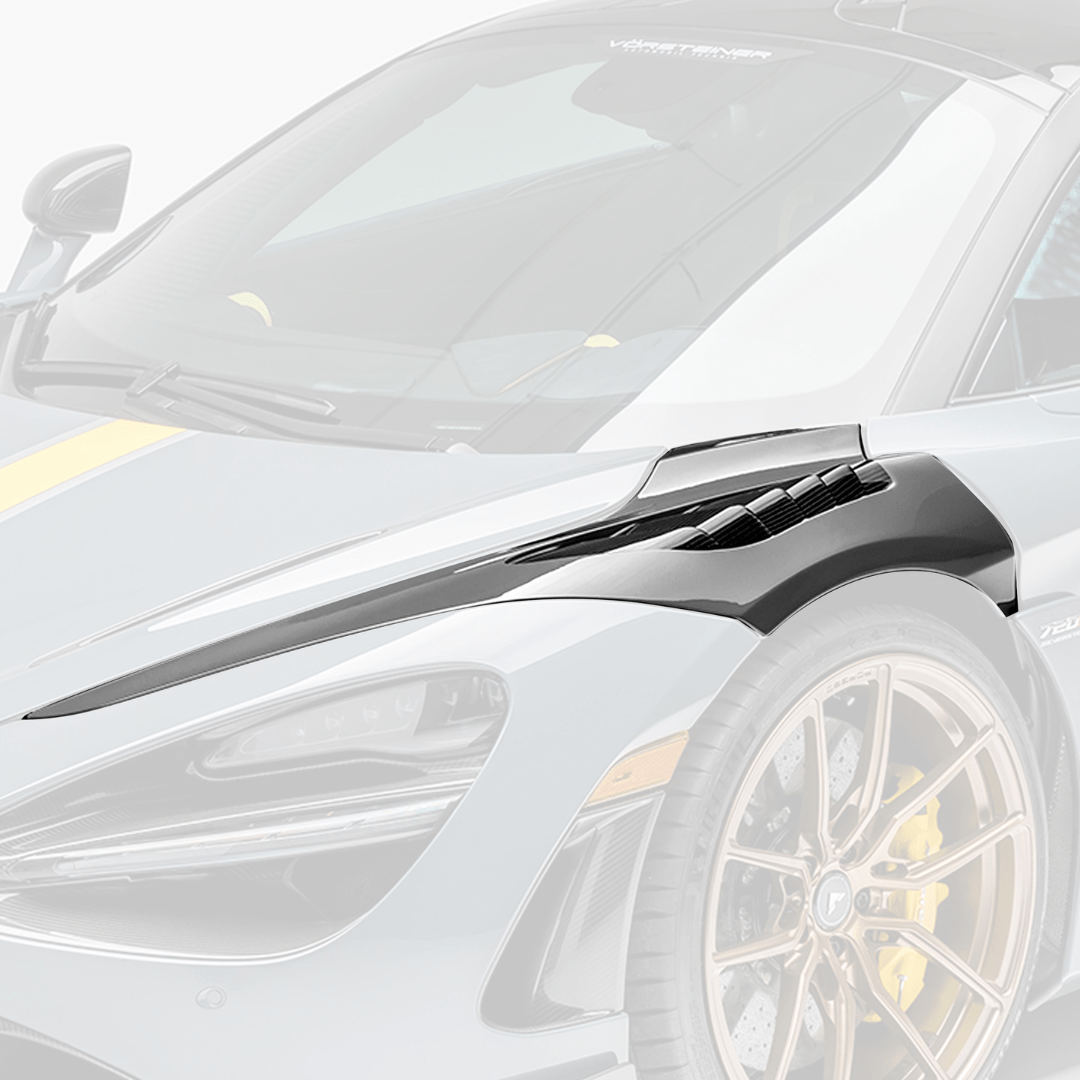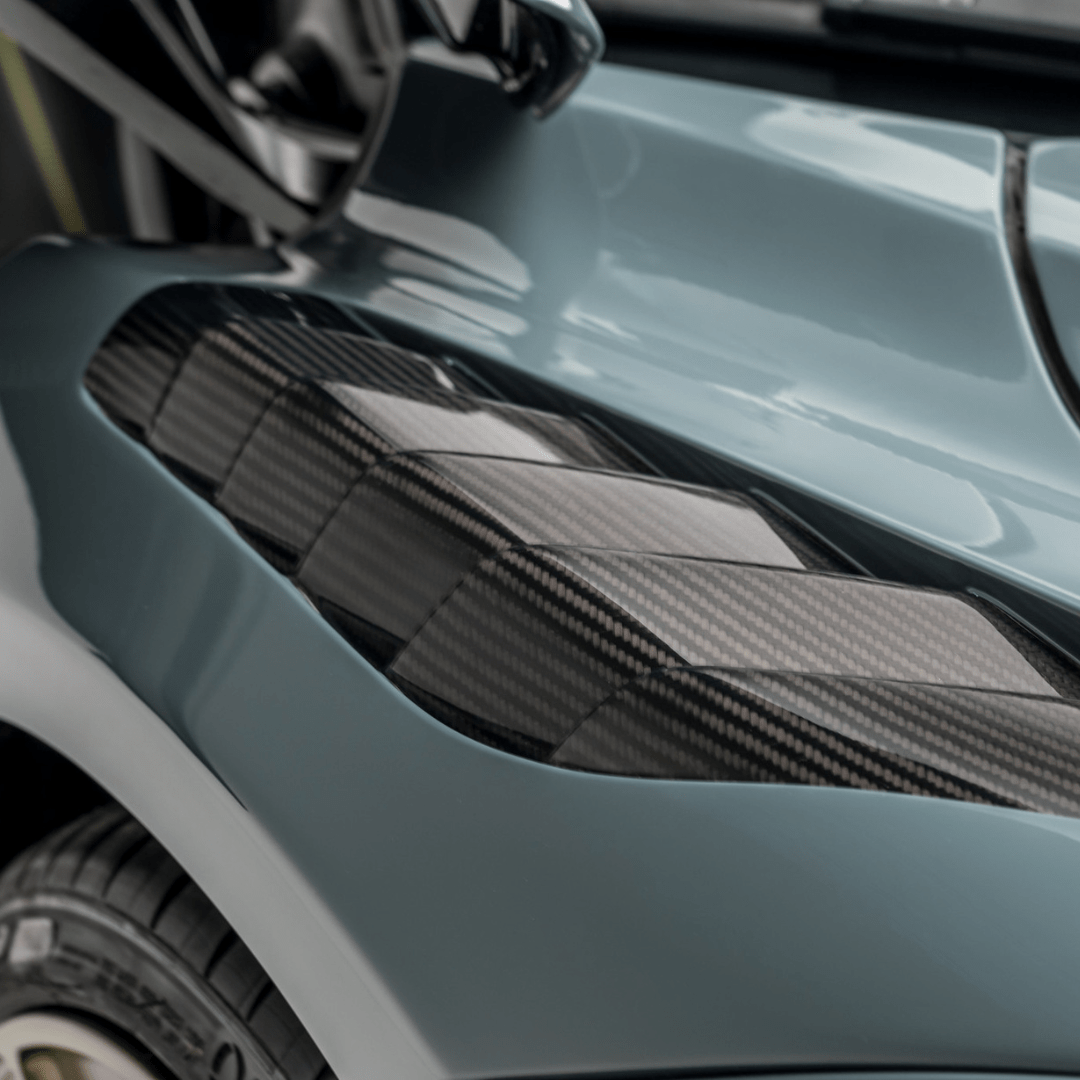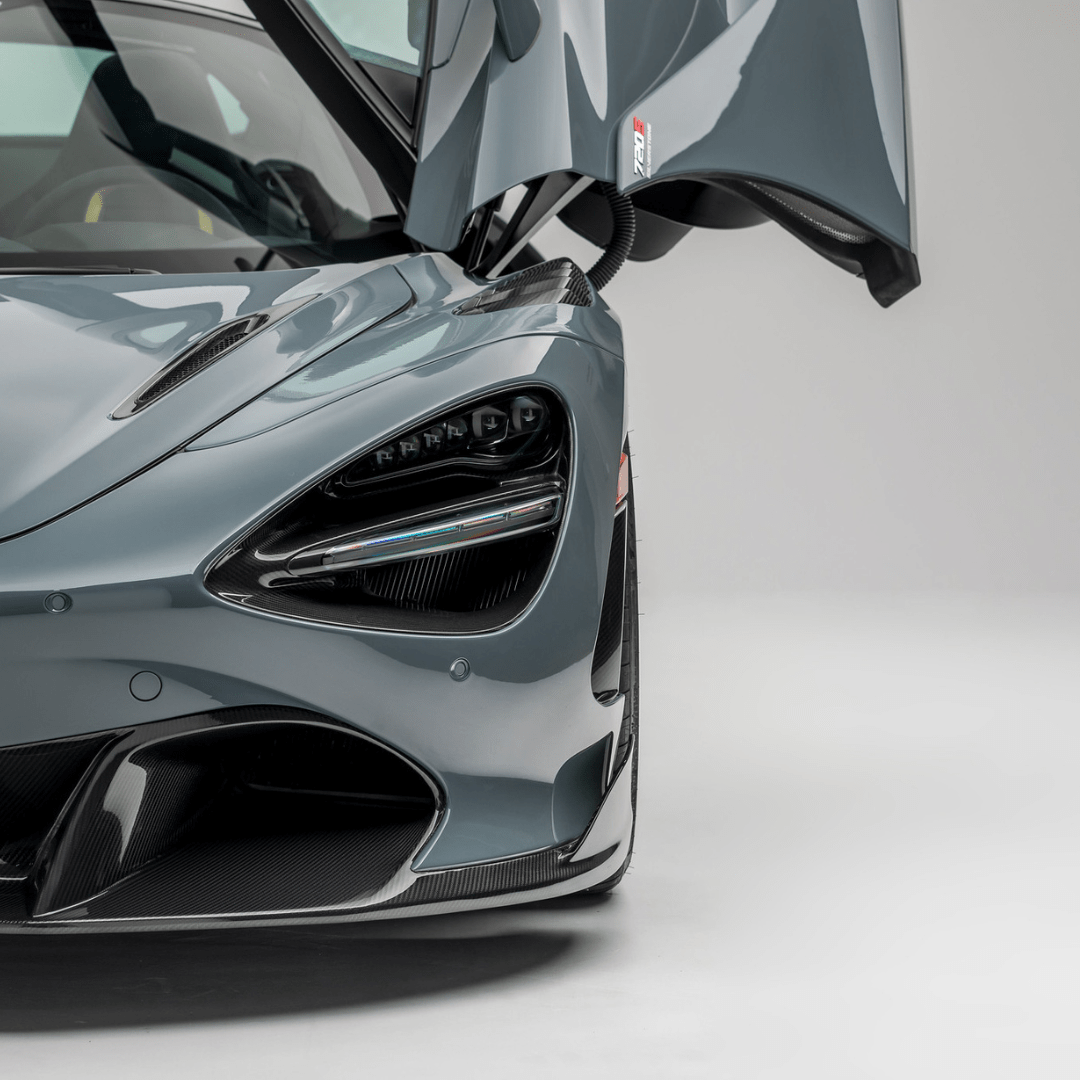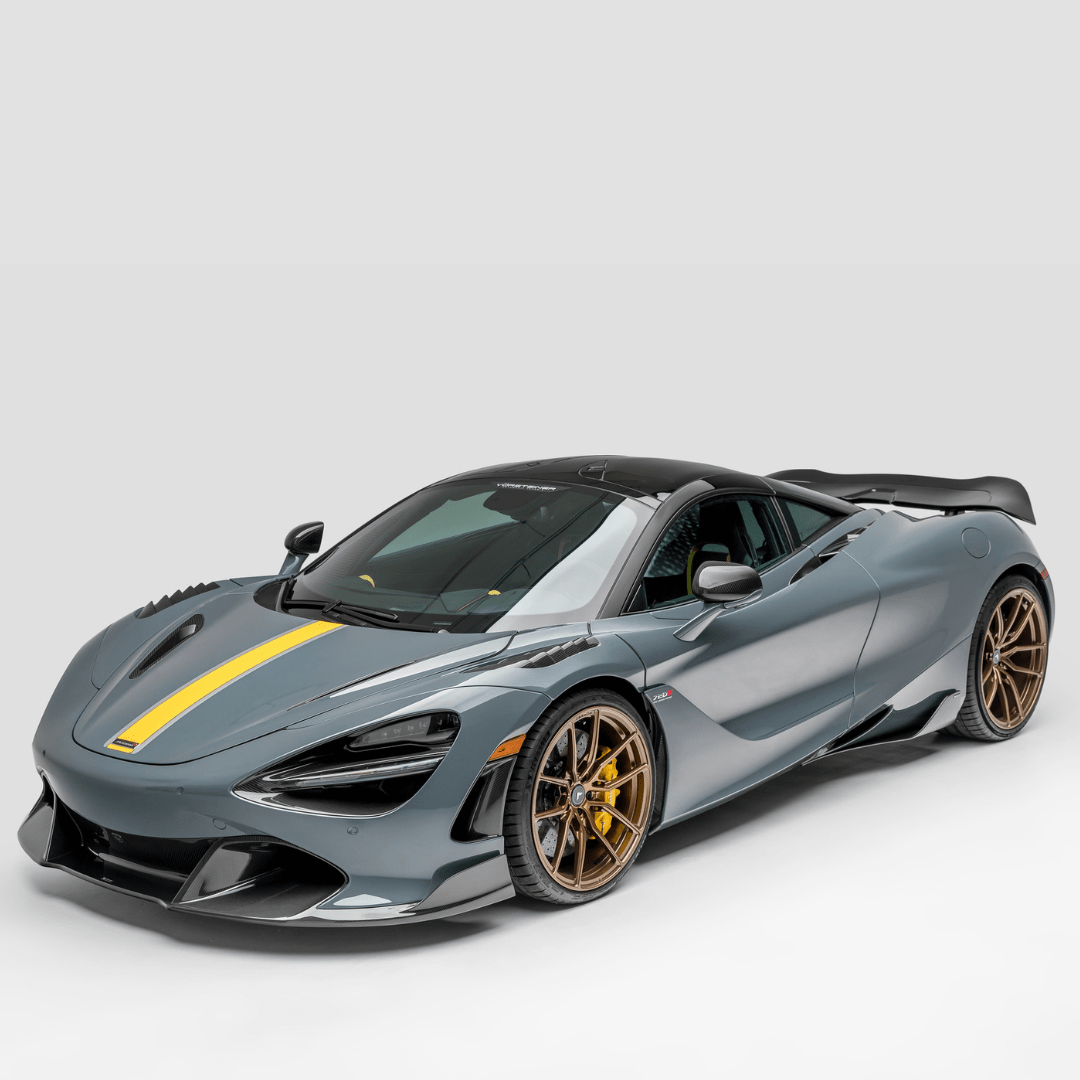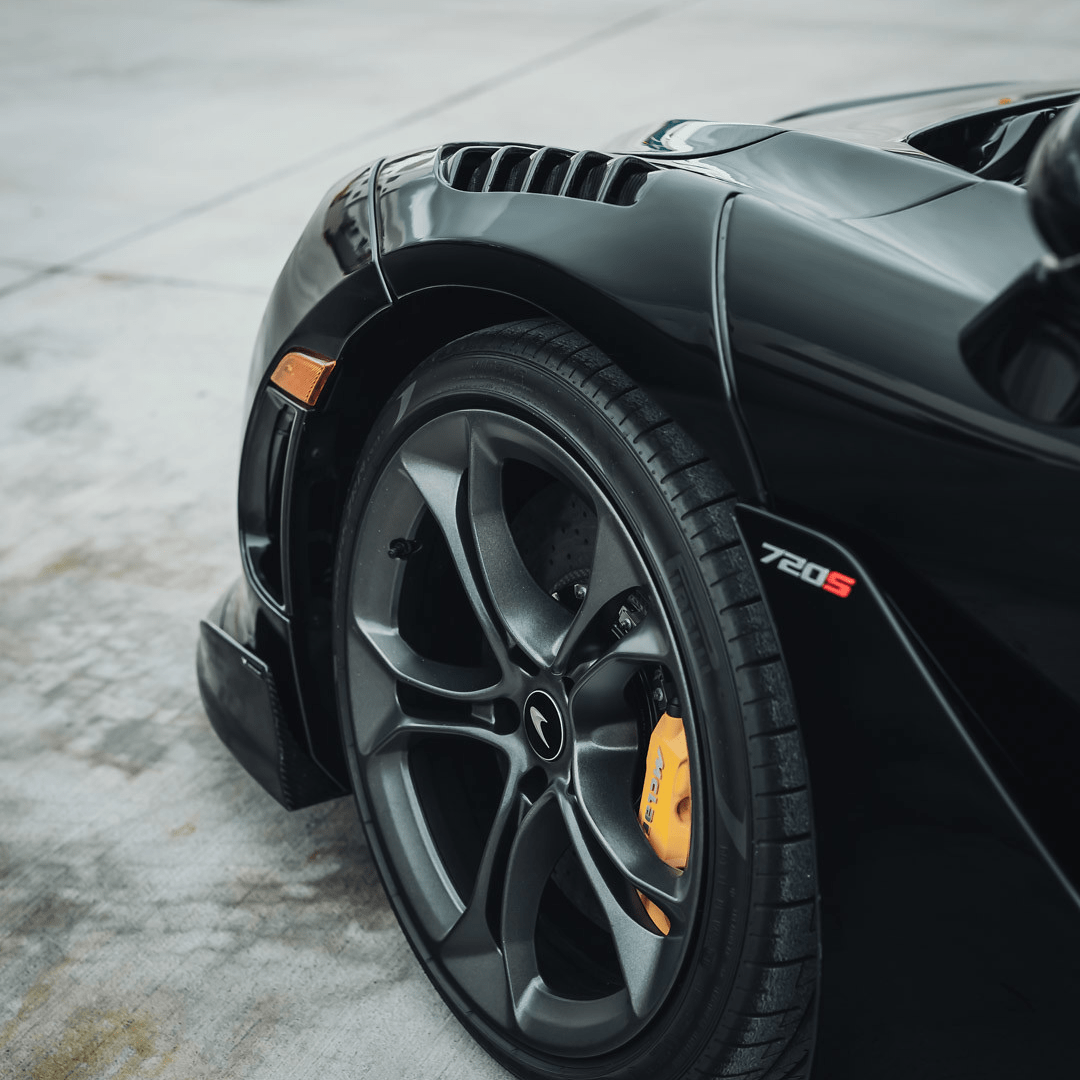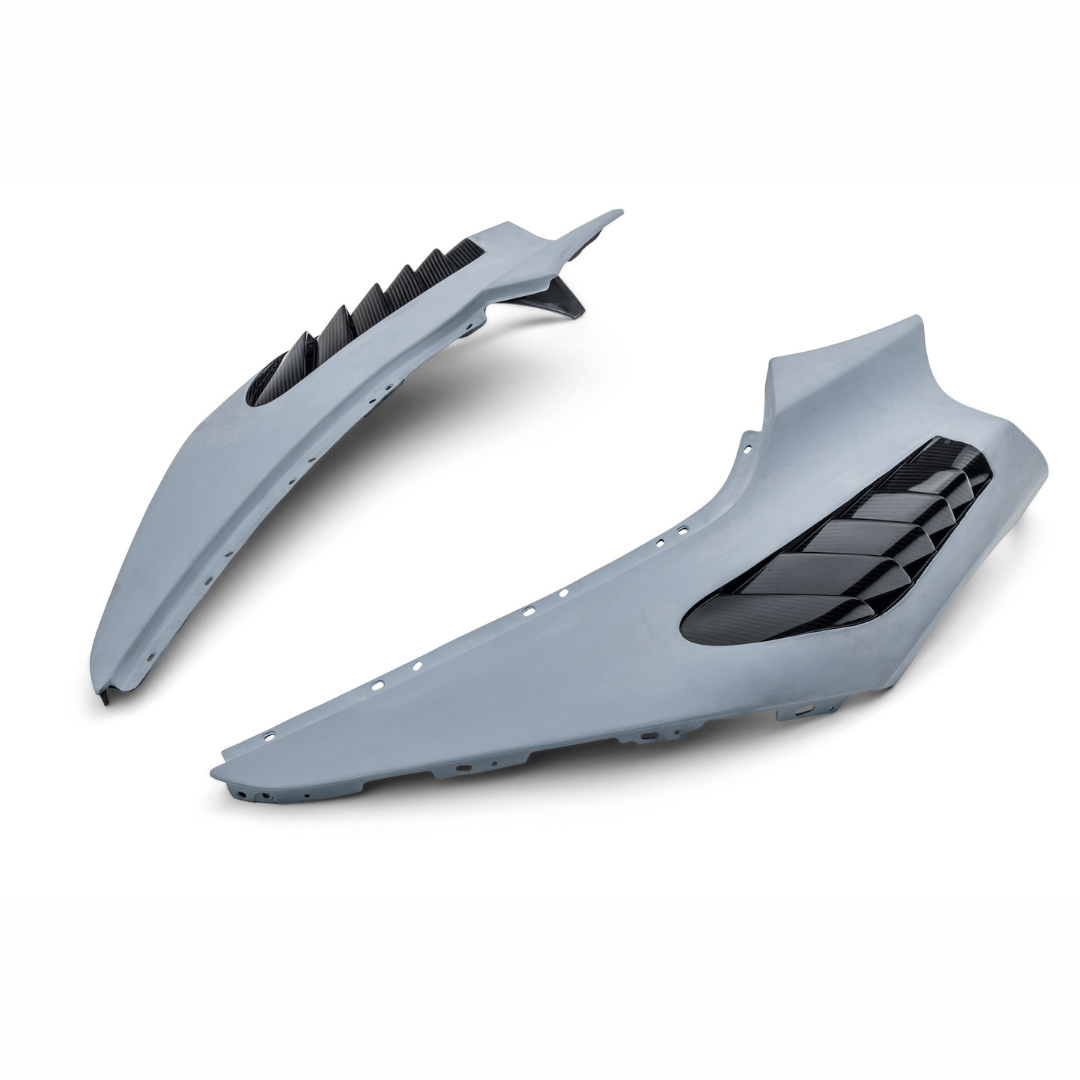 McLaren 720S Coupe Silverstone Edition Aero Front Fenders w/ Integrated Vents.
Our carbon fiber Silverstone Aero Program Front Fenders made specifically for the McLaren 720S Coupe ONLY.  Features Integrated vents to allow air to flow through from the wheel-well and cool the vehicle and also to give it a more aggressive look!
How long does shipping normally take?

Wheels:
Domestic shipping for sets of wheels is roughly 1-2 business days. Domestic shipping is free upon our discretion and on complete sets of wheels only.

Aero:
Domestic shipping for aero products is roughly 3-5 business days. Shipping cost and speed varies per product.

Please see Terms and Conditions and other Policies for other information.